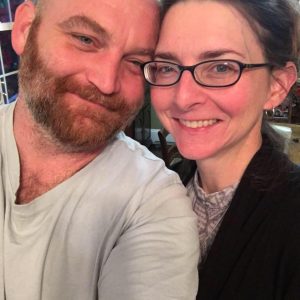 Hart & Sons Painting and Carpentry LLC was founded in 2016 when L. Herb Hart, a painter and carpenter with nearly 20 years of experience in the field, determined he could enhance his ability to serve his clients by starting his own business.  Having already gained the trust of many home and business owners, word spread quickly that Hart & Sons was ready for hire.
Hart & Sons has steadily provided power washing, carpentry, and painting services with unmatched quality ever since.   Our commitment to providing thorough services is something in which we pride ourselves.  Up front and honest estimates are detailed, transparent, and free of charge.  We do not cut quality to cut costs, but we provide premium services at a reasonable price nonetheless.
All our employees are owner-vetted and trained and know how to be polite and respectful of our clients and their property.  The Hart & Sons team are fathers, pet lovers, and come from a diverse array of backgrounds and experiences.
We were absolutely thrilled with Herb and his team. It's rare to have someone in your house that feels like a friend from the second he started work. Thoroughly professional and great quality work. Our son was home sick the entire time they were here and they could not have been more gracious. They did several little 'extras' like dusting high ceiling fans and touching up trim from the previous painter's bad work. We were so happy we asked for additional quotes before they finished the first job. We also had a neighbor that met the team and saw their work and they asked for quotes too. Will definitely use again. I recommend them without reservation.
-Lori J.
Herb and his crew have done many projects inside our house and just finished the outside of our house...it looks great!! They always do great work and are very professional and informative. We will certainly be using them on the next project and we recommend them to others, as well.
-Luisa P.
Herb has done several projects for us, and they are always so well done. Herb and his crew are meticulous (great attention to detail) and incredibly neat (the house looks cleaner after he leaves!). We appreciate his thoroughness and his great advice. His prices are also terrific, so we enthusiastically recommend him for any project!
– Jeff G.
Herb was wonderful! He made our job a priority and even came to do it over a weekend because we were in an emergency situation. His work was excellent and efficient. I could not have asked for a better experience!!
– Kerri P.
Herb and his crew did an excellent job! They were very professional and neat. I would highly recommend them to anyone that needs painting! Thanks for doing a great job at a very reasonable price.
– Philip H.
Herb and his team did a fantastic job!! We are very pleased with the super work and attention to detail! They were clean and left no mess too!! HIGHLY recommend them to paint for you!! Call him!!!
– Stacy L.